Online Safety
For our students their online and offline lives are closely linked. Here at KES we take our responsibility to educate our young people very seriously through a comprehensive Wellbeing programme, and actively get students involved from our Cyber Ambassadors group and Digital Leaders.
We understand that as parents this area can be particularly daunting, and we believe it is vital for us as a school to work closely with parents to ensure the students are staying safe online. In order to do this, we send out monthly newsletters with education tips and invitations to presentations led by our e-safety colleague experts and Cyber Ambassadors.
Although we know that the apps our students are using is changing as we speak our student led Cyber Ambassador group provide support to the other students through delivering sessions in Extended Studies to the Year 7, assemblies across all sections and 1-1 support when required. In 2023 we worked in conjunction with The Hampshire Constabulary to host the first Cyber Ambassador Conference to support young people in across Hampshire in staying safe online and here you can find the link to our press release. At this conference our Cyber Ambassadors were awarded Pathfinder School of the Year 2023, by Deputy Police and Crime Commissioner, Terry Norton.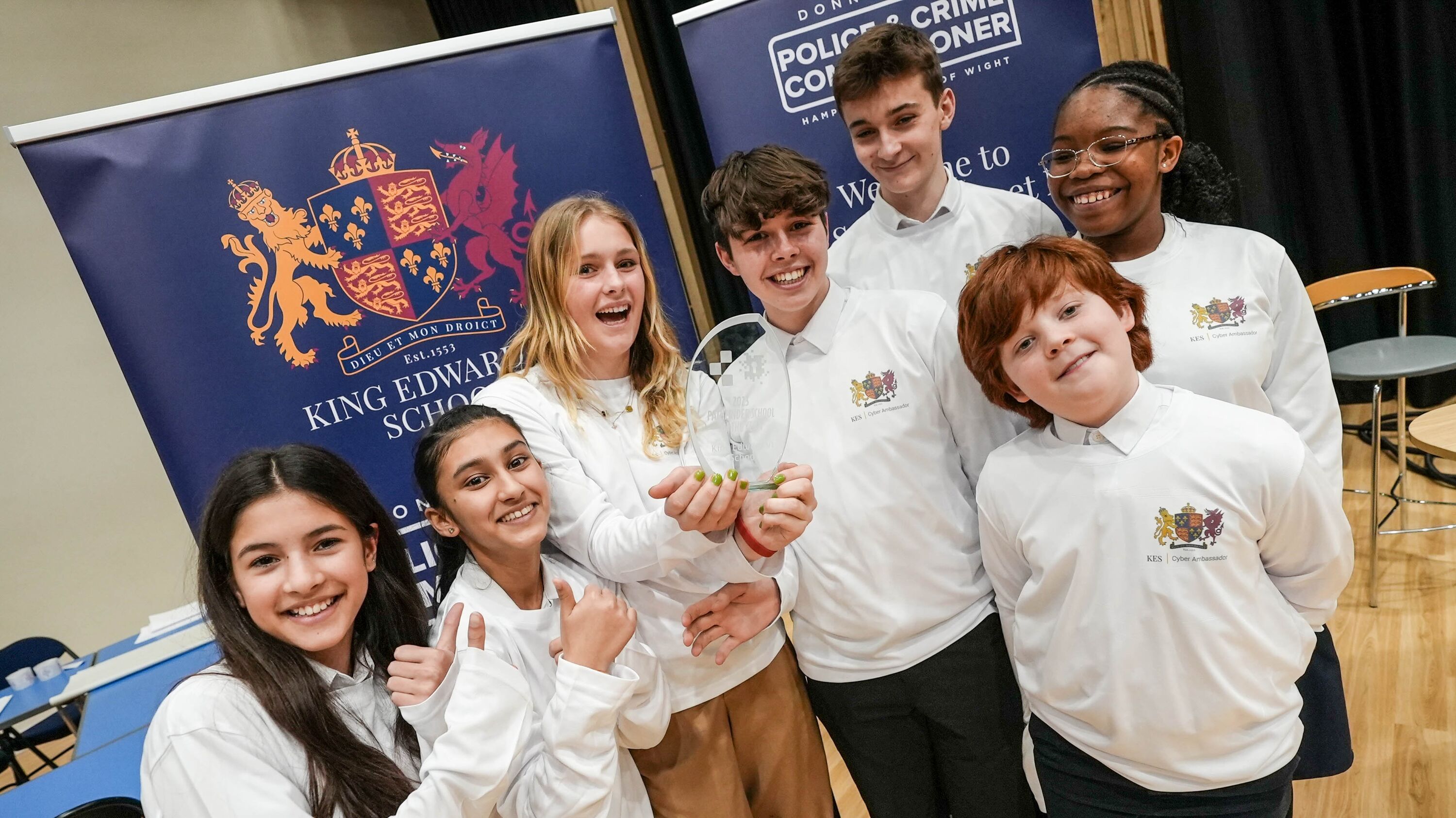 Picture: KES Cyber Ambassadors were awarded Pathfinder School of the Year 2023.
Comments from our student Cyber Ambassadors on the importance of online safety:
Sophie, aged 15, said: "I became a Cyber Ambassador because I wanted to bring awareness to the dangers of social media because, aside from being a great thing, but it can be used in the wrong way without any of us even knowing.
Liam, aged 15, said: "We need a lot more kindness on social media, hopefully in the future things will be more positive online"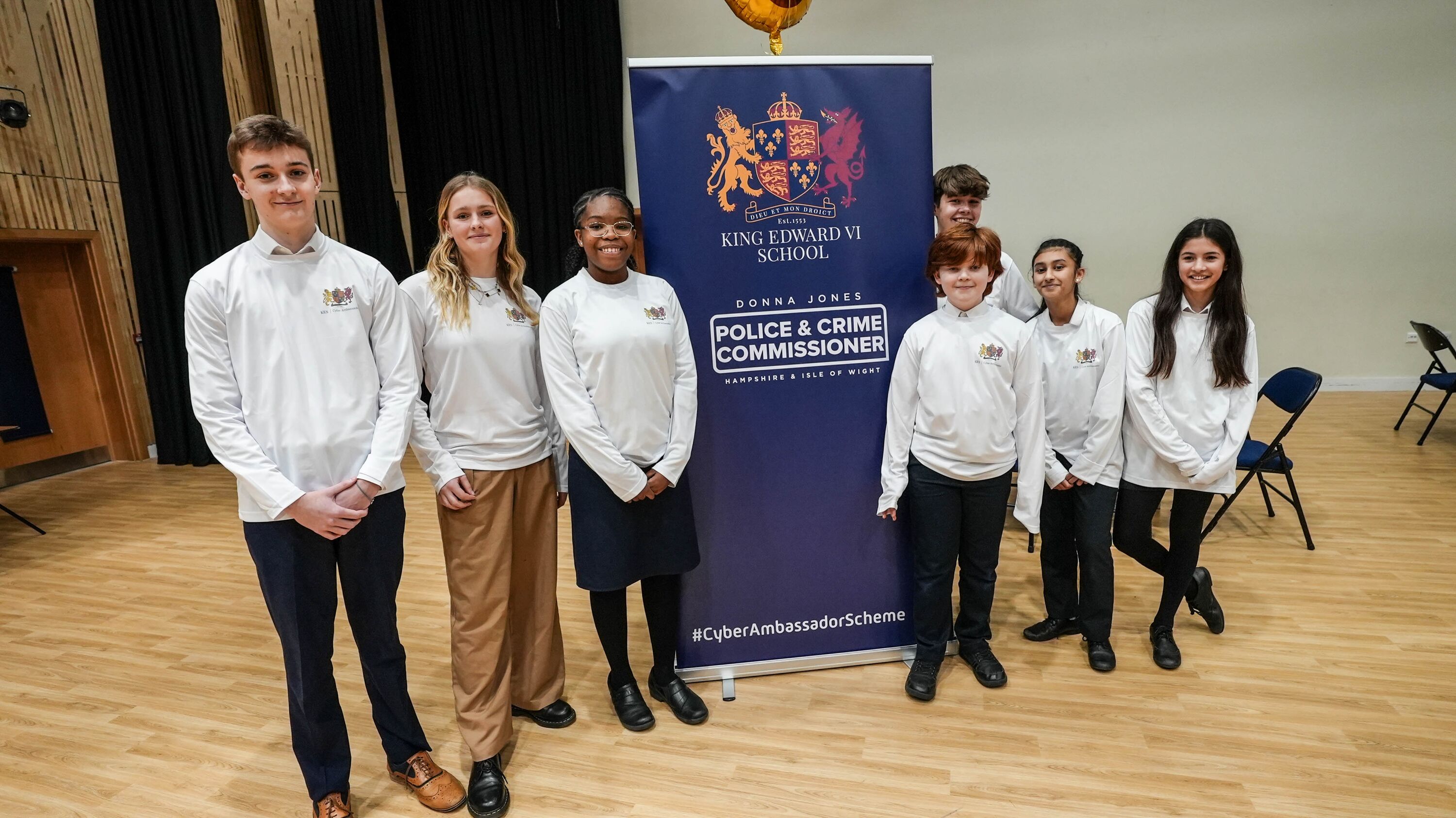 Picture: KES students at the first Cyber Conference in collaboration with Hampshire Constabulary 2023.