Bus Routes
We recognise how important it is to provide suitable transport for our pupils and therefore offer an extensive tracked transport service covering many parts of Hampshire, and further afield.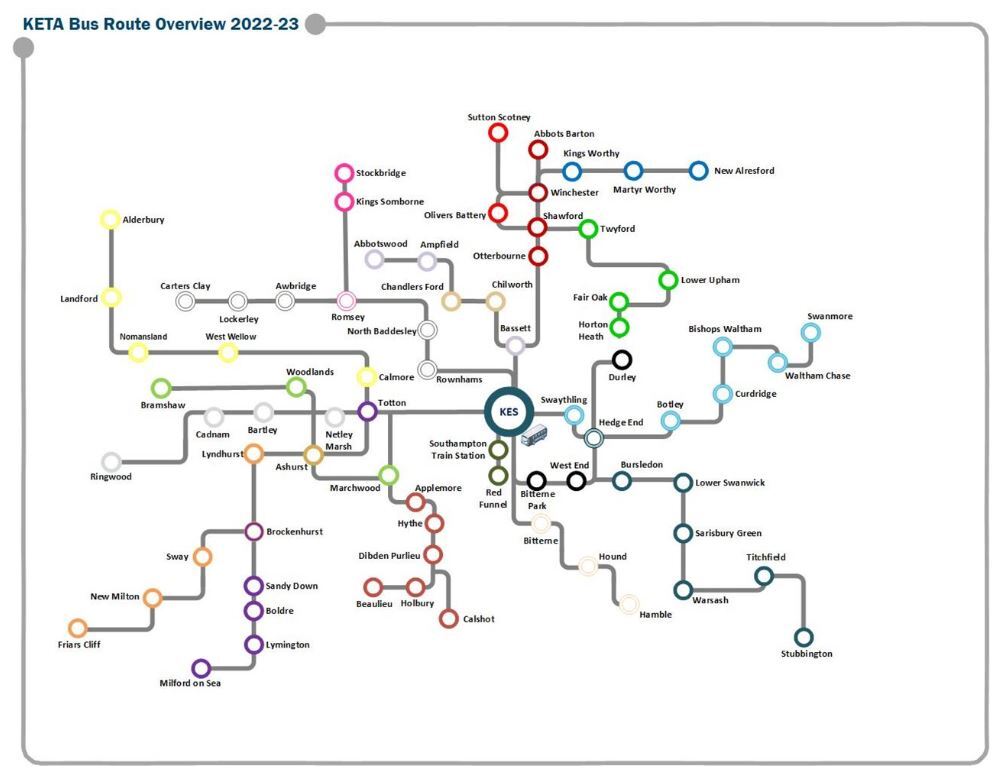 Currently, nearly 800 pupils are transported to and from school on a daily basis. The arrival time at school is approximately 08:15 and buses leave the school site at 16:10 in the afternoon. To accommodate our popular co-curricular and after school activities, we offer a later bus service which operates separate bus routes to those offered in the day time. The late buses stop only if requested by passengers as they board the bus. Late buses depart at 17.30 each evening.
On each bus service, we have student bus prefects. Bus prefects act as a point of contact for pupils on each bus. They are provided with a written brief of the action to take in an emergency and receive a briefing at the start of the year from the Assistant Head Pastoral.
For more information on the detailed routes of the KETA Bus Service, please click here or contact keta@kes.hants.sch.uk